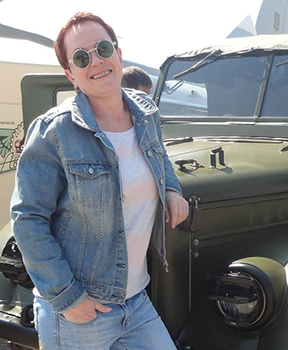 Welcome!
Dear friend, I am warmly welcome you and would like to express my gratitude for visiting our Internet shop Arbalet-Ukraine. For many years I was devoted fun of motorcycles and cars produced by the former Eastern block of countries. These unique examples of machinery form important part of many collections of car enthusiasts all around the world. Following my interests I started to collect and restore these marvellous pieces helping on my way to other passionate people in obtaining required parts and even whole collector items. These days I am pleased to realize that my efforts have been successful and thousands of people put on the road their bikes and cars with my help. Please join our community on Facebook and be part of our family, visit our shop where you can find everything that you need - from information and guides to parts, bikes, and cars. Remember - we are here for you and if there is something that you need but cant find - just ask and we will turn world upside down to find what you wish and bring it to you.
My very best wishes,
Alenka
0001 LP test
Massive Price Cuts
for popular Dnepr spare parts


Price Dropped up to 60%
More than 120 products we have made more affordable forever.

Shipping is even faster

Internal optimization has reduced our processing time: 2-3 working days

Loyalty Program Remains
You can get 5-10% permanent discount: make few orders.
Spare parts for Dnepr, Jawa & Minsk motorcycles
Worldwide delivery within 1-3 weeks

PayPal payment protection

30-days money back guarantee

Loyalty program with constant 5-10% discount


Ask about rare spare parts